Iterable is a complete cross-channel customer engagement platform. Use it to message your customers aross various channels (email, SMS, push, in-app messages, and web push notification) and grow your customer base, their engagement, and their lifetime value.
Iterable lets you to send the right message, to the right device, at the right time.
Users and segmentation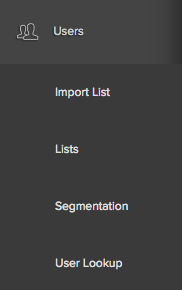 Iterable's functionality revolves around your users (interchangeably called "subscribers"). Import all of your users from other services or from your own internal systems. Once they are in Iterable, you can:
A static list contains a pre-defined set of users. A dynamic list changes over time and represents the group of users that matches a set of custom search criteria.
For example, a segment for "users who have not purchased in the last 60 days but have opened an email" can be turned into a dynamic list which will automatically update to reflect the set of users who match (or don't match) that search criteria over time.
Templates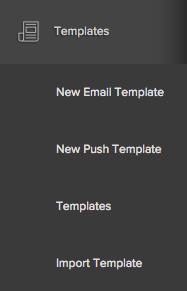 Templates are the blueprints for messages sent with Iterable.
Templates can be as sophisticated as necessary, including static text, HTML with logic, personalization, and external data feeds. Iterable supports Handlebars logic, and JSON/RSS/XML data feeds.
A new campaign can use a base template as a starting point or create a new template altogether.
Campaigns
Campaigns are how you communicate with your users. Iterable supports both blast and triggered campaigns.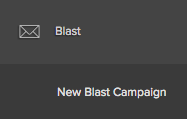 Blast campaigns are standard marketing campaigns: email, SMS, push, in-app messages, or web push notifications sent to all the users in a list. Blast campaigns can be sent using your time zone or the time zones of your users.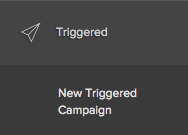 Triggered campaigns are sent to users after a triggering event occurs. With Iterable, this can be anything: when a user is added to a list, when a user takes a particular action on a web site or in a mobile app, when a user property changes, etc.
Workflows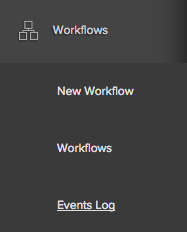 Workflows make it possible to add sophistication to marketing campaigns. They outline the interactions a user might have with your brand and the messages you'd like to send them along the way.
Workflows are built with a drag-and-drop interface that includes various triggers, actions, and filters.
Workflows can also initiate actions on third-party systems (or your own backend) with integrations, APIs, and webhooks.
Experiments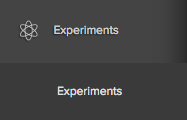 A/B experiments let you A/B test any aspect of your campaigns. You have full control over what to maximize, what percentage of a list will participate in a test, how long the experiment will last, and more. Iterable will even automatically select the winner of the experiment.
Integrations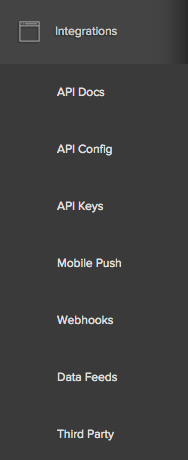 Integrations make it possible to extend Iterable, connecting it with third-party tools or your own backend.
There are four types of integrations:
Get started!
Browse the support center for many other guides and Iterable's YouTube channel for video tutorials and webinars.
Just getting started with Iterable? Take a look at Sending your first campaign.