Follow the steps below to build a sign up form for a static list:
1. Create a static list by going to Users--> Import List.  You can either upload a new CSV list or create a new empty list by just clicking the 'Upload Subscribers' button.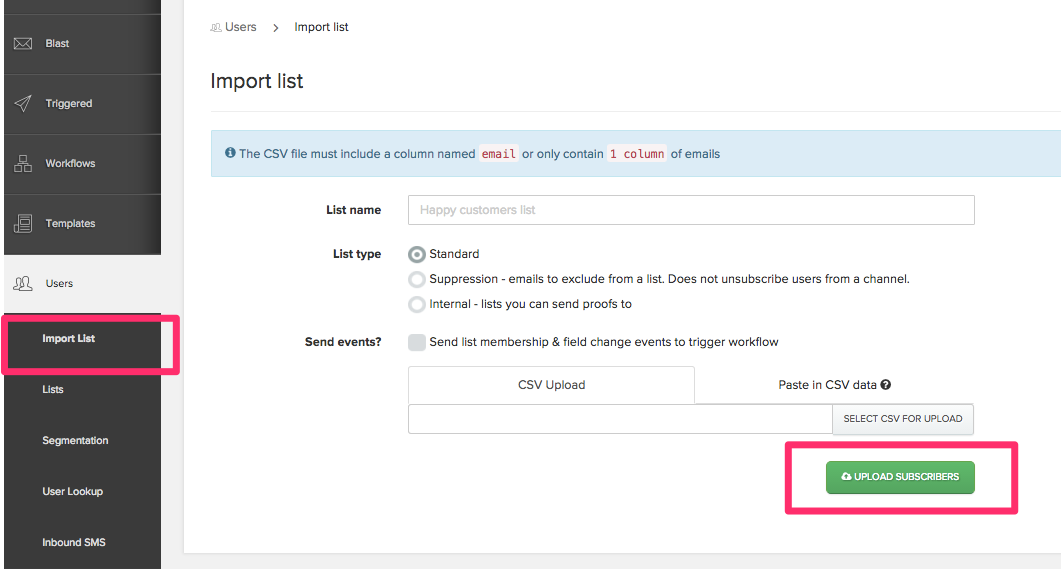 2. Return to Users--> Lists. Hover over the list you just updated and click on "</> Signup Form"

3. Use the sample code provided to build your form: