Follow the steps below to build a signup form for a static list:


1. Create a standard list via Users > Import List if you do not have one already. You can follow the steps in our Importing User Lists article if unfamiliar with the process.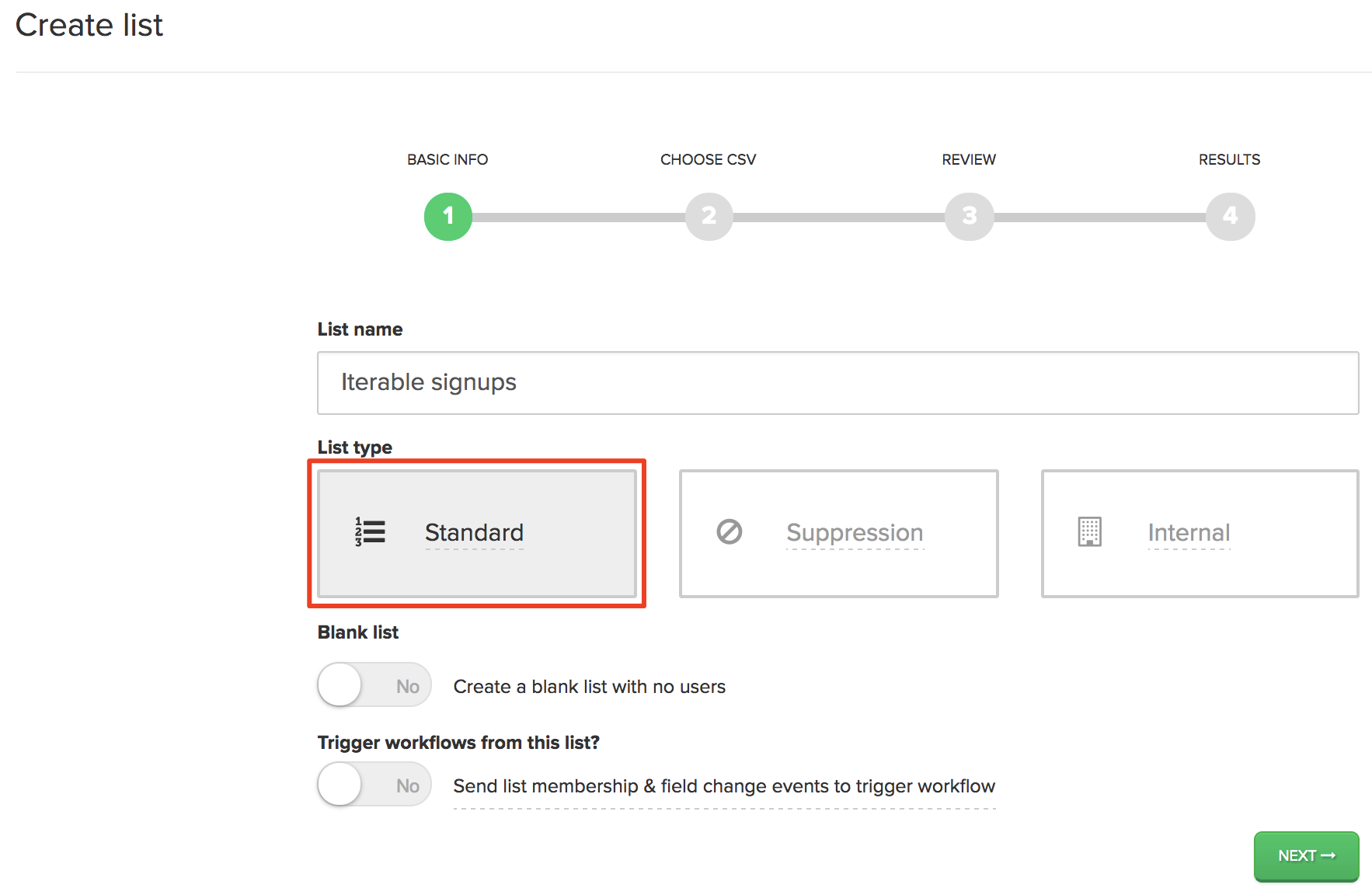 2. Once you have a list that you want to create a signup form for, return to Users > Lists. Hover over the list and click on "</> Signup form".



3. Leverage the sample code provided to build your form.