Iterable's segmentation tool allows you to segment across all of your subscribers and to make static or dynamic lists. It's a great way to create highly targeted customer segments, so you can deliver the most relevant marketing messages.
Go to Users > Segmentation on the left menu.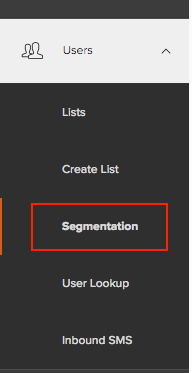 Next, use the query builder to search for your desired customer segment. You can segment based on contact properties, which are fields on the user profile that you passed to Iterable either via a CSV file upload or via the API. You can also segment based on past interactions with email campaigns or custom events. Iterable's segmentation tool allows you to use AND/OR/NONE logic and relative dates.
In the below example, the "Find users that meet any/all/none of the following criteria" line dictates the logic between criteria groups, while the "SATISFY ANY/ALL/NONE OF THESE BELOW" lines dictate the logic within said groups.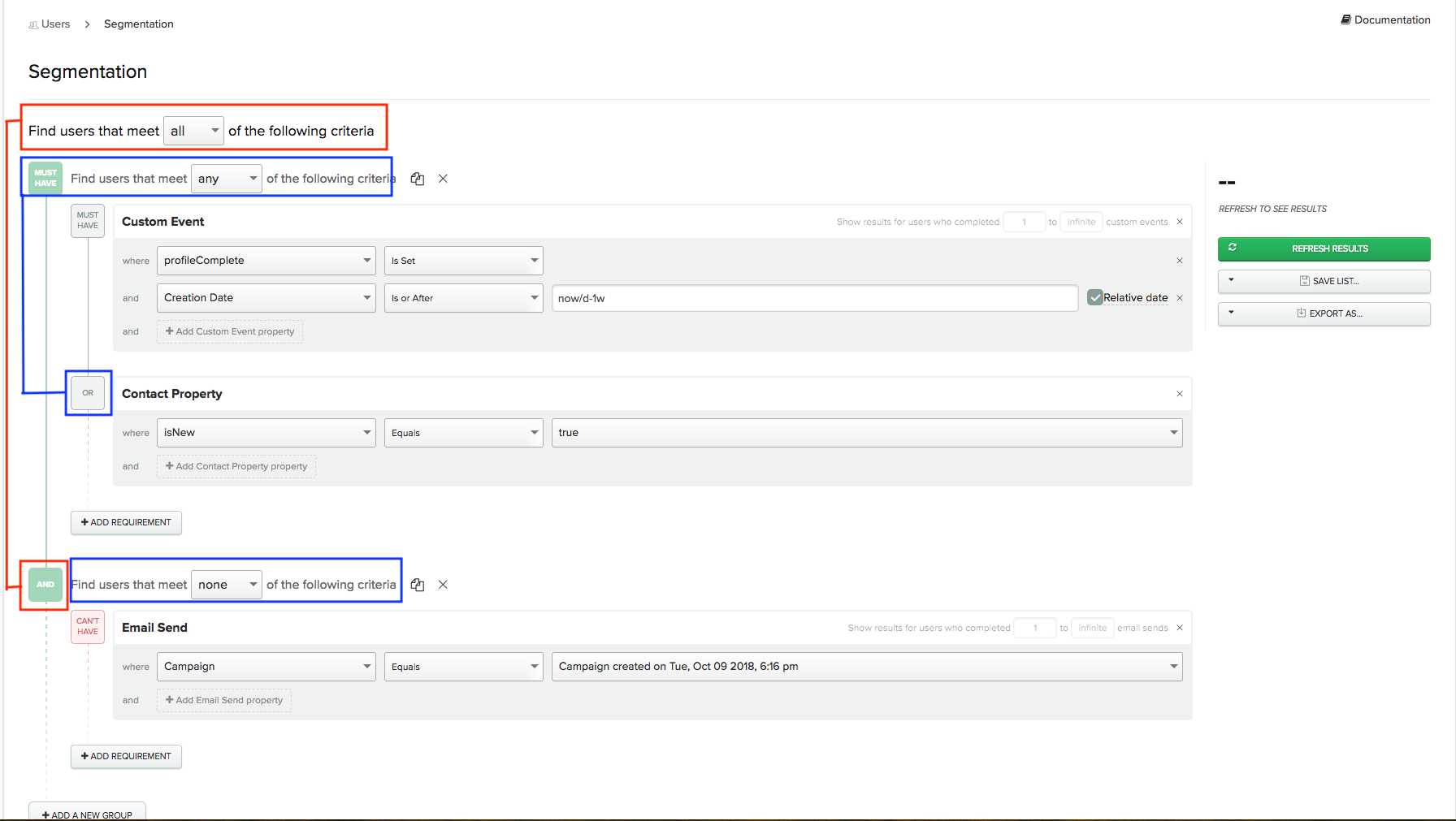 After you create your query, click the 'Refresh' button to generate the list. You can save it as a dynamic or static lis.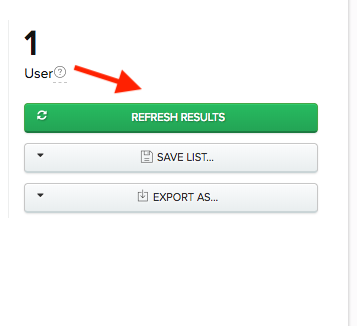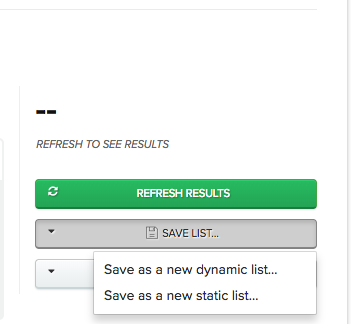 Lists can also be exported to a csv file or used to create a Facebook Custom Audience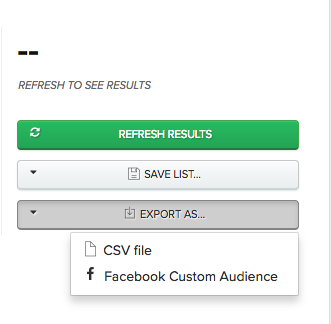 Scroll down to see the subscribers who are on your list. You can also choose the user fields to display in the list.

You can click on any email address on the list to view the user profile.
For information on how to leverage the Matches Regex comparator, see the support article here.
For more information on searching against relative dates, see the support article here.
Using "multi-event search" in Segmentation
Multi event search allows you to query against multiple events occurring for users such as email opens, clicks, or sends, helping you segment your users in an even more granular manner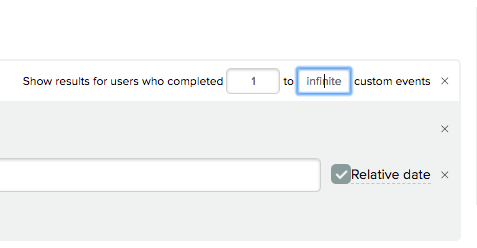 *by default this value is set from 1 to infinity
If you would like to see popular segmentation searchers please reference this document.