Using NiftyImages with your Iterable account will allow you to add more dynamic and personalized images to your email campaigns, all with the use of a simple Image URL and your current Iterable variables! 
This integration requires both an Iterable and NiftyImages account
If you're not already an Iterable client, click here to request a demo and discuss the how the Iterable and NiftyImages integration can work for you.
Overview
This guide walks through the setup of using any NiftyImage that you create, within any of your Iterable email templates.
Countdown Timers

Dynamic Timers

Personalized Images using Iterable merge fields

Rule based Images

Data Source Images such as Live Scores/Stocks, local Weather, or Feature Product Availability

Real-Time images like Past Purchases, Recommend Products, or Loyalty Rewards
Creating images with NiftyImages is easy and quick.  The self-service platform allows you to create and modify images for use across your entire email strategy.  The NiftyImages platform includes How-To Blogs and Videos for each image type, along with dedicated support and live chat.
After creating an image with your NiftyImages account, a unique Image URL will be generated for that image.  Copy the Image URL to be used in your Iterable email template, it will look something like this:

Different images may contain a placeholder for your Iterable merge variables.
Then simply paste the NiftyImages URL into the Image URL field within the Iterable email editor.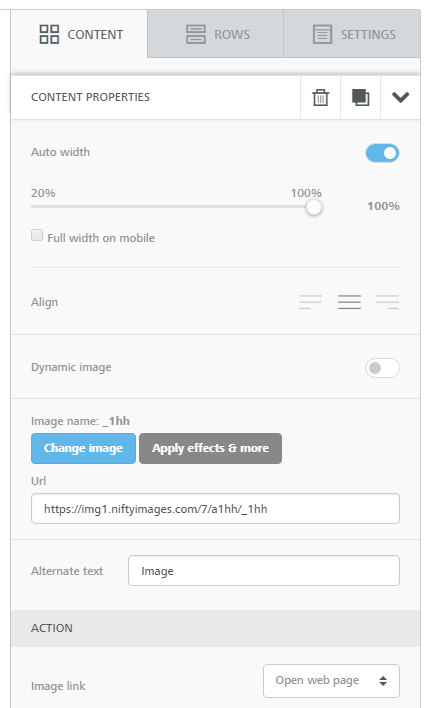 You will instantly see the image appear in your template.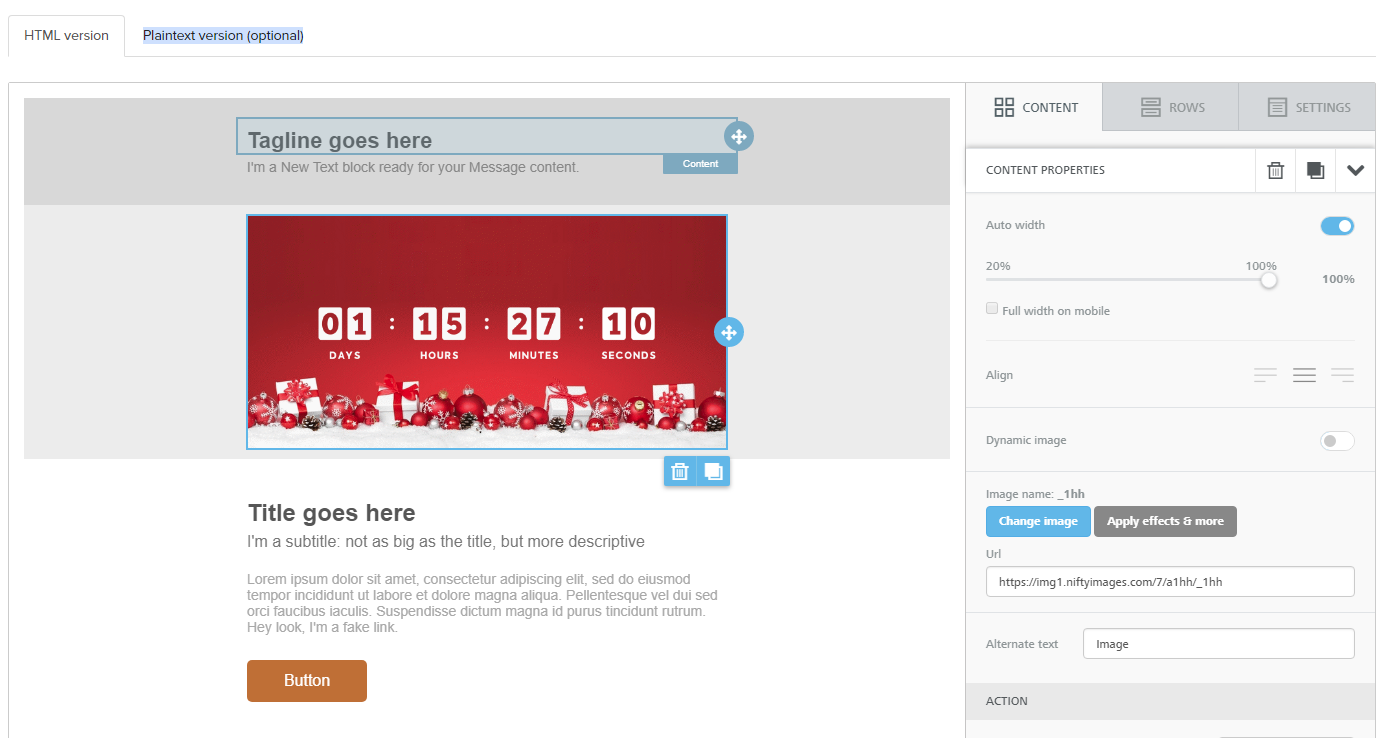 If you are using a personalized image, you must include the Iterable variable that you wish to use in the URL.  This example shows an image that uses the First Name variable.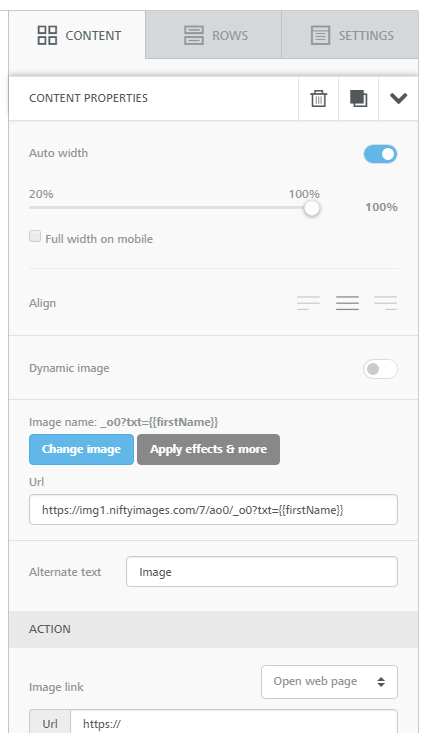 The image will show the variable until the campaign is sent and Iterable replace the variable with each subscribers personal data.
To create a trial account for NiftyImages please visit www.NiftyImages.com or reach out to your CSM to get a direct contact at NiftyImages for a demo or questions.