The user profile view offers a 360 degree view of a subscriber, including his/her message channel and list subscriptions, available user fields and complete list of email interactions and custom events. The user profile reflects all fields and events in real-time as they come into the Iterable platform.
To access a user profile, click on a user's email address in the segmentation view

or use the the 'User Lookup' feature on the left menu to find a specific user.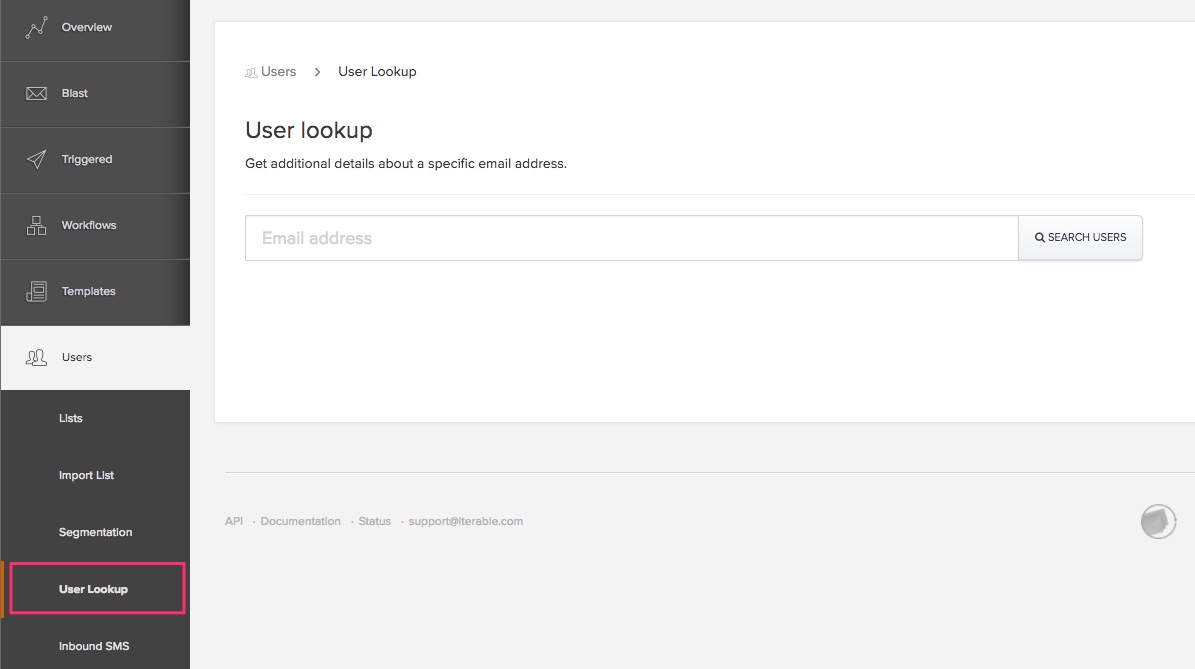 On the user profile view, you'll be able to see an image of the user, additional social profile info gathered from our FullContact integration, available user fields, event history, message channel preferences, and list subscriptions.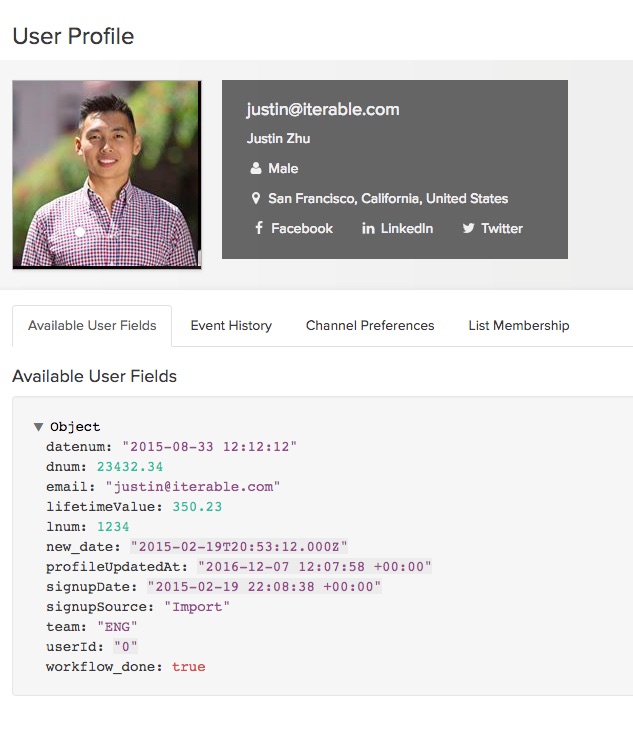 You can view user profile fields, such as as signupSource, and any custom data fields that you have set within your Iterable account and project.
Within this tab, you can also see which Message Types a user has unsubscribed from.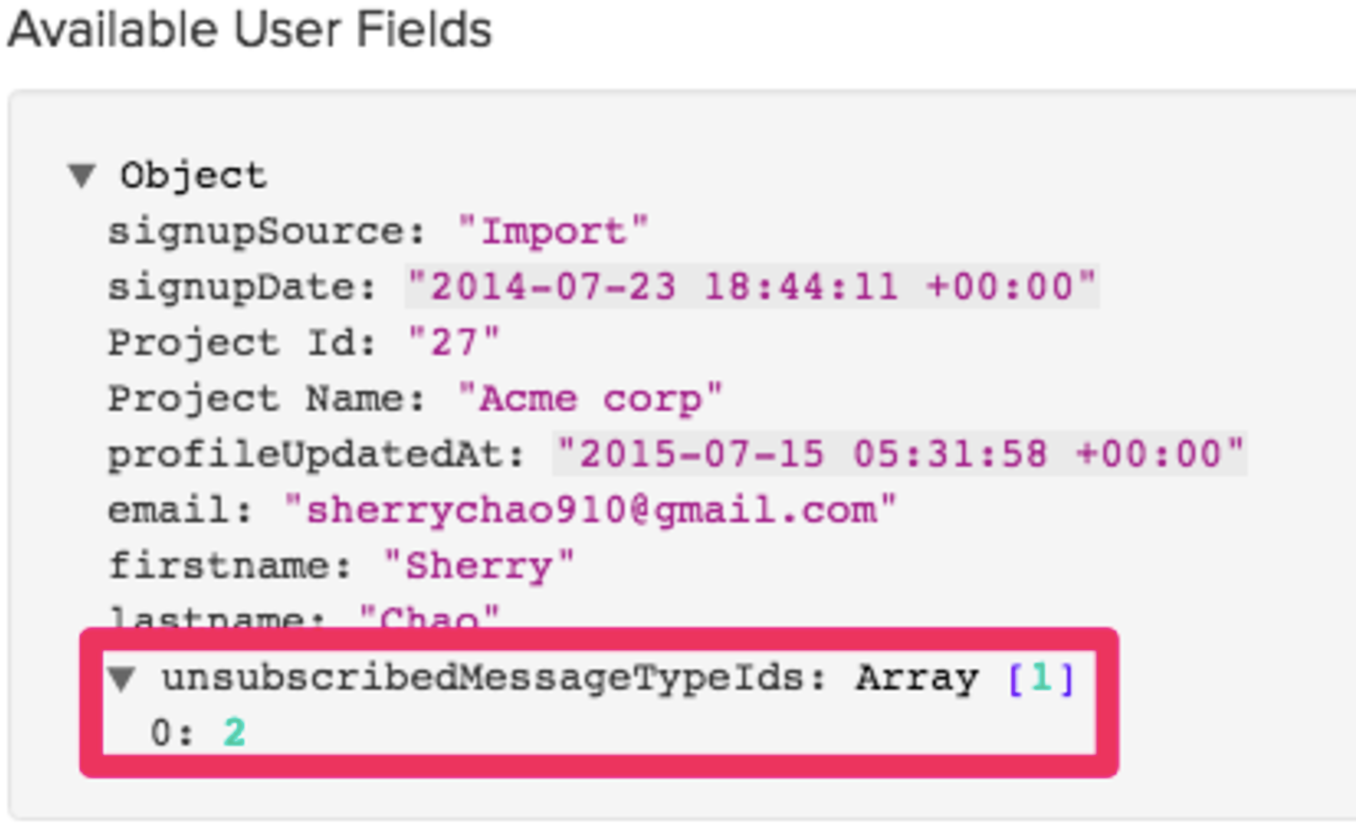 You can see a list of email and custom events which the user has completed by clicking on the Event History tab. You can also resend or view emails that were sent to the user.

Select the Channel Preferences tab to view the message channel preferences of the user. You can easily unsubscribe the user from a message channel in this view by toggling the Status button off.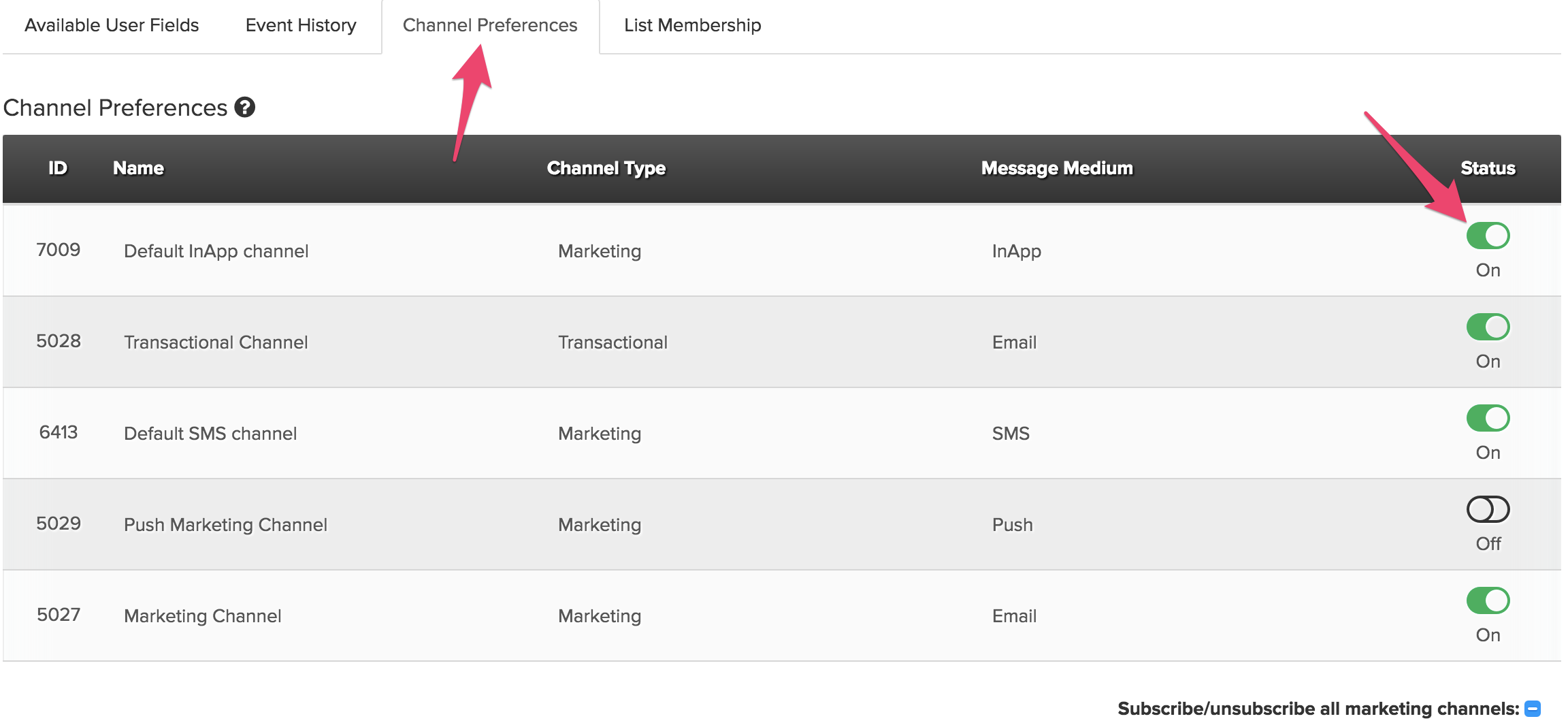 The List Membership tab will show you which static and internal lists the user is a member of. You can add the user to existing static lists by selecting the "Add User to Existing List..." button on the right hand side. 

You will be prompted to choose which list you want to add the user to. Once you've chosen the correct list, select "Submit."

After submitting, you'll receive a confirmation at the top of the screen and the page will automatically reload to reflect this change.

To remove users from specific lists, hover over the list and select the 'X' button.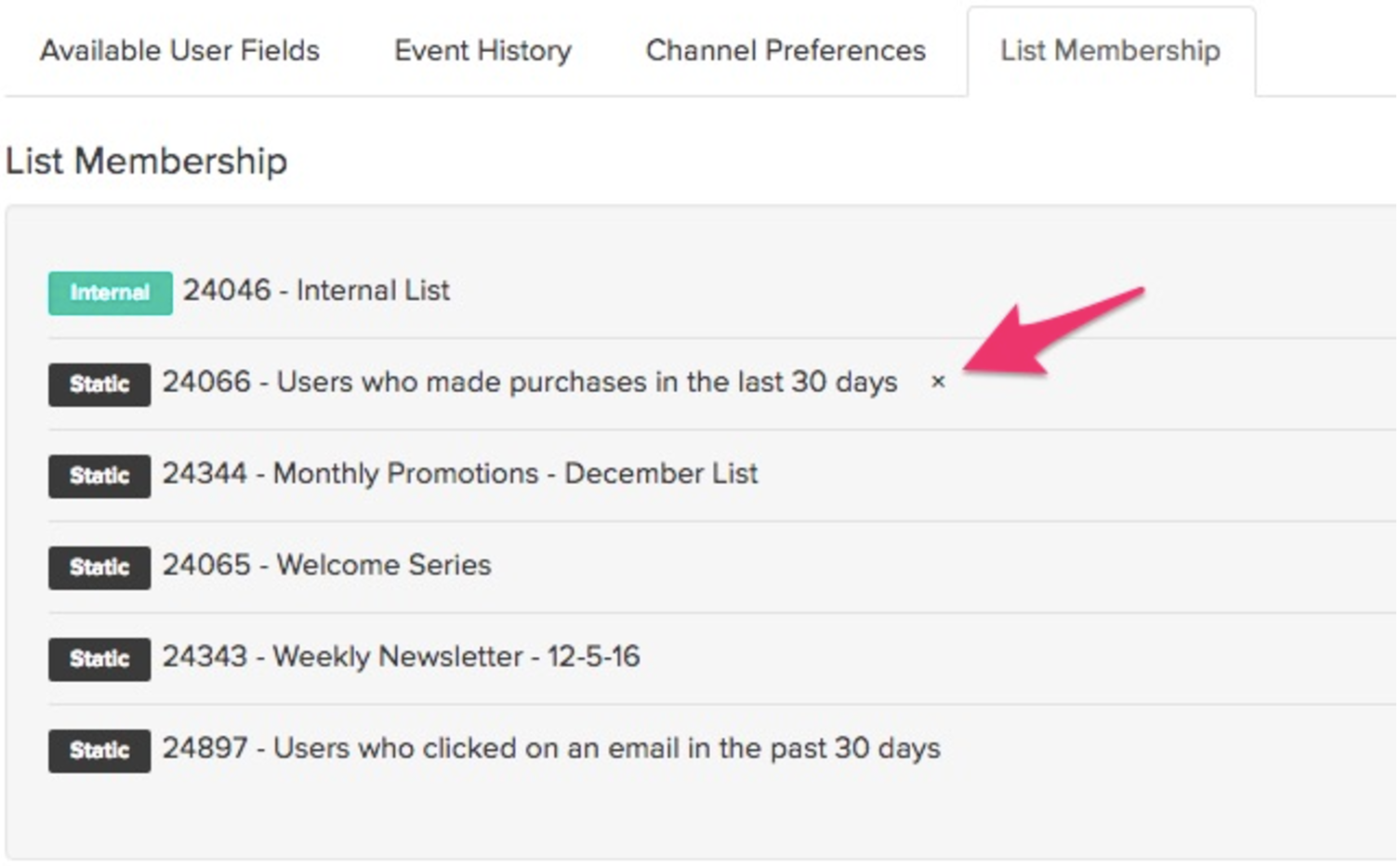 You will be asked to confirm the action.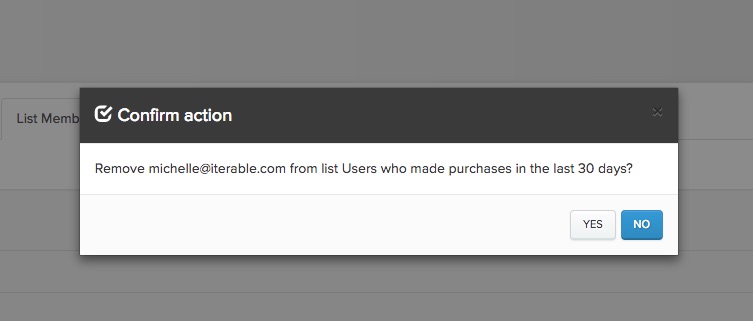 Once the change has been carried out, you'll receive a confirmation message at the top of the screen and the page will automatically reload to reflect this change.