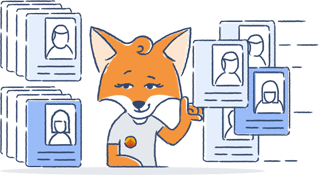 Welcome to Iterable, your agile and user-friendly growth marketing platform that allows you to send the right message, to the right device, at the right time!
We've created a list of useful shortcuts that will show you how to carry out your most important tasks.
What is your role at your company?
Common tasks
Setting up Iterable for the first time?
Managing your customers?
Creating or modifying an email campaign?
Trying to set up more advanced campaign logic using workflows?
Creating a new template?
Managing existing templates?
Setting up your tools to work with Iterable's API?
Integrating Iterable with one of your existing platforms?
Setting up mobile integrations?
Performing data analysis?
Other questions?
Have more questions that aren't covered in the handbook?
Check out our support site or contact our wonderful Customer Success team!