Once a user has been added to the Iterable platform, you can update a user's email address by running the updateEmail call through the Iterable API Docs page.
updateEmail API Call
Navigate to the Iterable API Explorer and input your API Key in the top right corner under "Specify your API Key." To learn how to find your API key, click here.

Next, select the updateEmail call, which can be found by showing the users API calls. Once selected, it will show you the Response Class, Parameters, and Error Status Codes of the API call.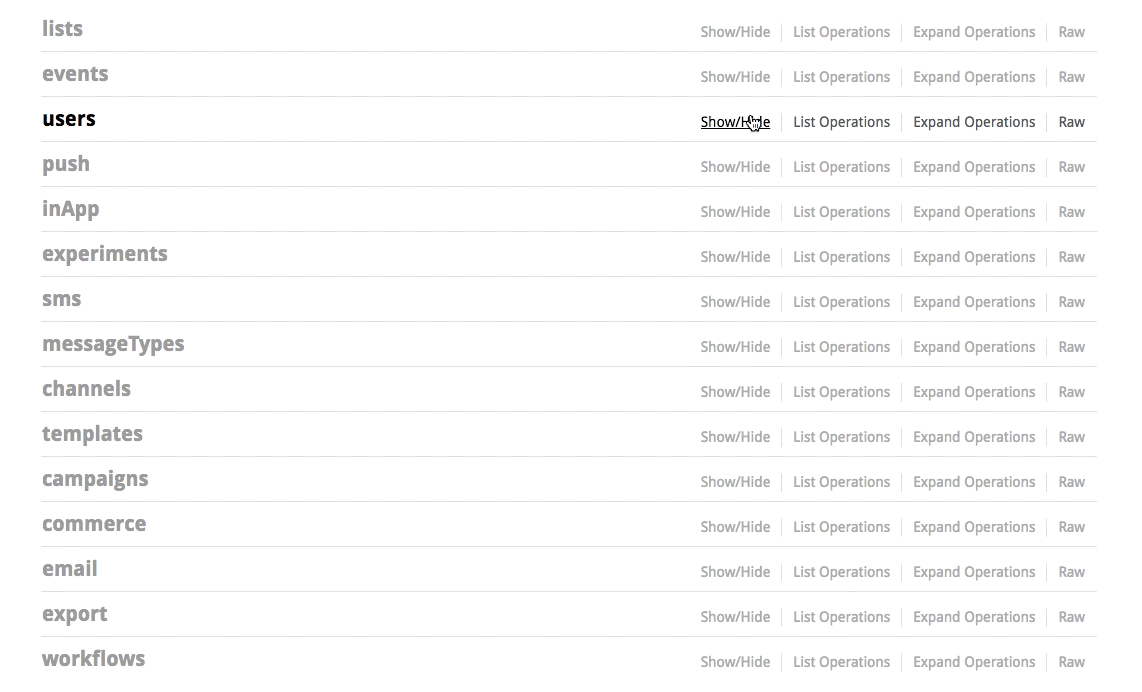 For this specific task, you'll want to focus on the Data Type section under Parameters, especially the Model Schema. Select "Model Schema" and click on the yellow box to populate the Value field.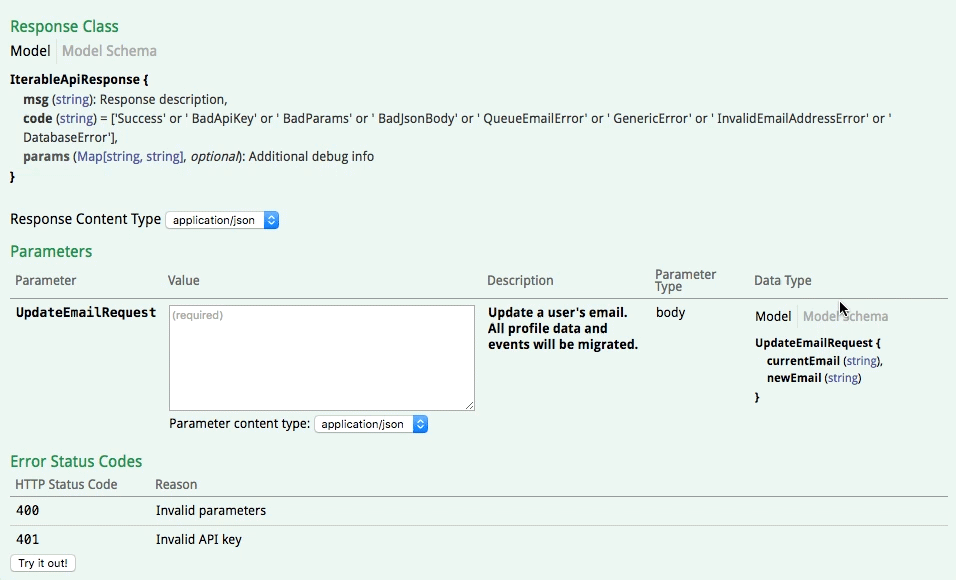 You can now put in the email that you want to update in the "currentEmail" and the updated email in "newEmail" to try it out.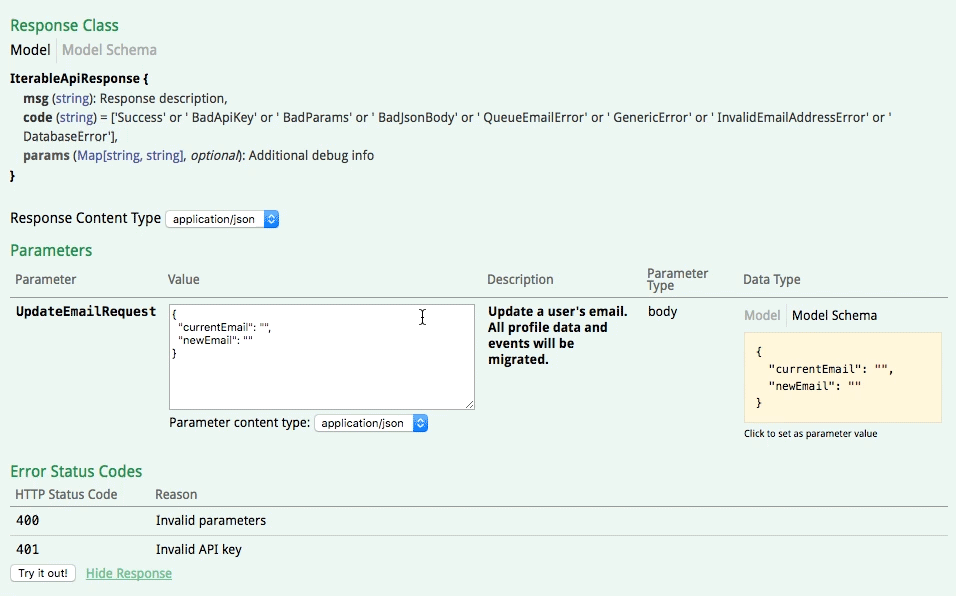 When you've updated the user's email successfully, you'll see response codes of 200 and "Success."

There are two possible error 400 ("BadParams") responses that you'll want to look out for - see below. The first appears when the currentEmail does not exist. The second appears when the newEmail already exists.
{ "msg": "Cannot change user sherrychao@iterable.com to sherry@iterable.com. User does not exist", "code": "BadParams", "params": null }
{ "msg": "Cannot change usersherrychao@iterable.com to sherry@iterable.com. New email already exists", "code": "BadParams", "params": null }