To maximize the impact of your campaigns, you may want to experiment with different content, send times, subject lines, and senders. After identifying the most successful version of your campaign, you can send it to more of your users.
To add an experiment to a campaign, attach a template and update its content as needed. Then, in Conversions and Experiments, click Edit and then Add Experiment.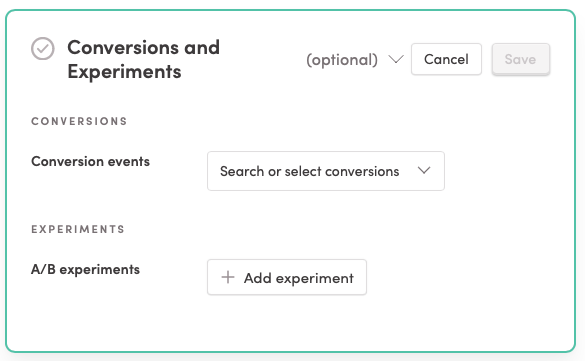 To learn more about experiments and how to set them up, read Experiments Overview.
Next steps
Next, learn about Optimizing Campaign Delivery.