System wide notifications can be found in the upper righthand corner of the screen. 

When you receive a new notification, the icon will turn red and the badge count will increase. 
Viewing Notifications
Clicking on the icon will drop down a list of either read or unread notifications. You can also order the notifications on screen by Date Updated, Date Created or Level. You can view additional messages by clicking on PREV or NEXT.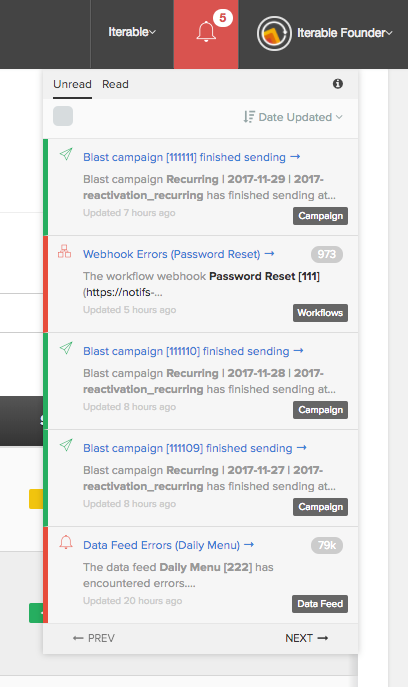 Notification Types
Notification are separated into four different levels: Success, Warning, Error and Info.
Success
Success notifications are accented with green. You will receive these notifications for
Campaign

Blast campaign finished sending

Facebook Custom Audience 
Error
Error notifications are accented with red. You will receive these notifications for
Data Feed 

Data feed has encountered errors

SparkPost

SparkPost email sends are being limited
SparkPost encountered errors while sending out emails

Workflow

Workflow webhooks have encountered errors

Facebook Custom Audience 
Warning
Warning notification are accented with yellow. You will receive these notifications for
Push Notification

Mobile Push Certificate expiring soon
Mobile Push Certificate expired
Info
Info notification are accented with grey. You will receive these notifications for
List Upload

Users are still uploading behind the scenes

Announcement
Managing Notifications
Hovering over a notification allows you to either "See more" details by expanding the message or "Mark as read."
Clicking on the checkbox in the upper lefthand corner allows you to select multiple notifications to be marked as read. 
To move all messages to the Read tab and clear the badge count, click on "Mark all as read."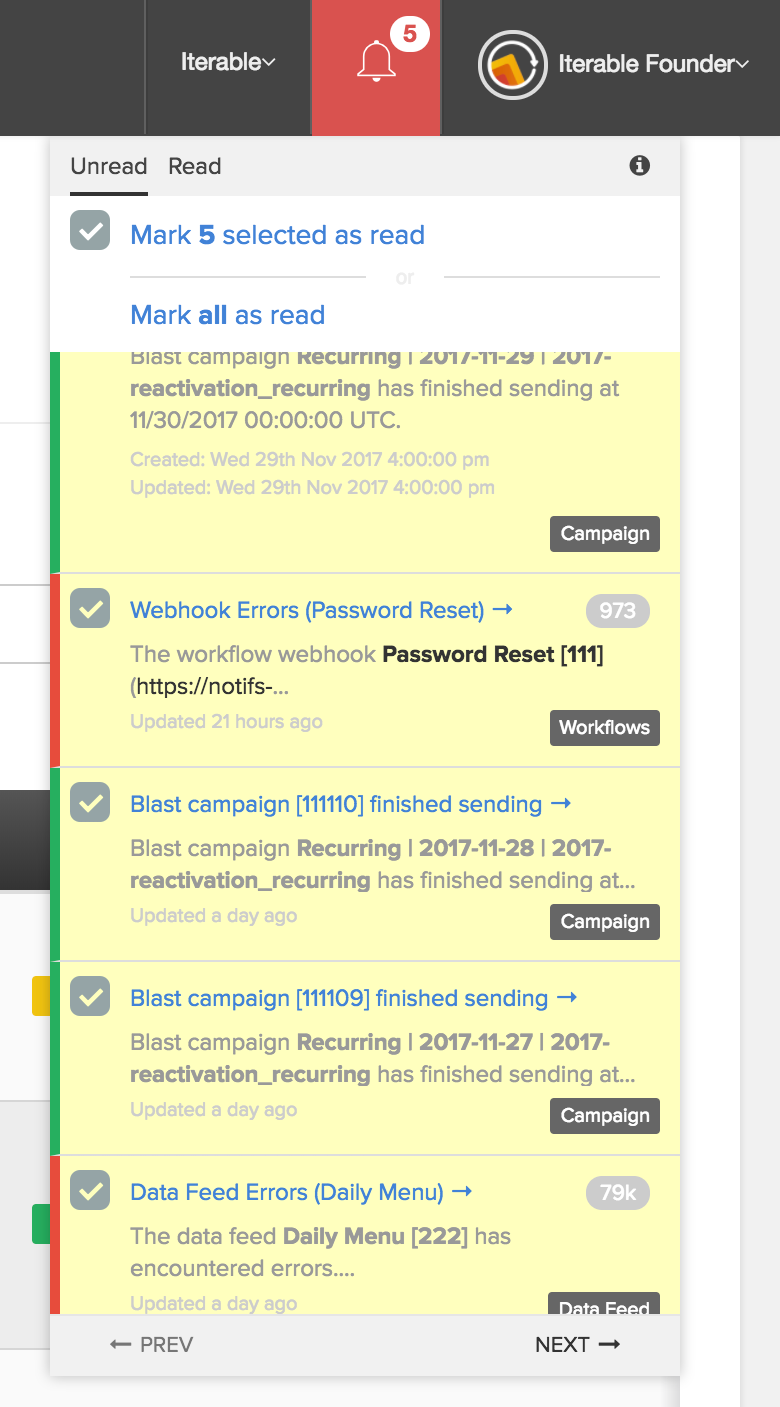 Clicking on the title will link you to the affected campaign, list or page, where you can view and make updates if necessary.