In Iterable, you can organize campaigns into folders for easier management. 
Turning on Campaign Foldering
To enable campaign foldering for a project, navigate to the Project Settings page. There you'll find a "Use campaign foldering" field which is toggled to "No" by default. Switch this toggle to "Yes" and save your new project settings to enable campaign foldering.
Once you've turned campaign foldering on, you'll be able to see all of your campaigns and folders on the All Campaigns page. Double-click on a campaign's name to open it.
Creating and Managing Folders
On the All Campaigns page, you can create folders one of two ways: clicking the "New Folder" button or right clicking on a campaign or folder name and selecting "Create new folder"
If you right click on a folder (as opposed to a campaign) and select "Create new folder," that new folder will be nested underneath the original folder.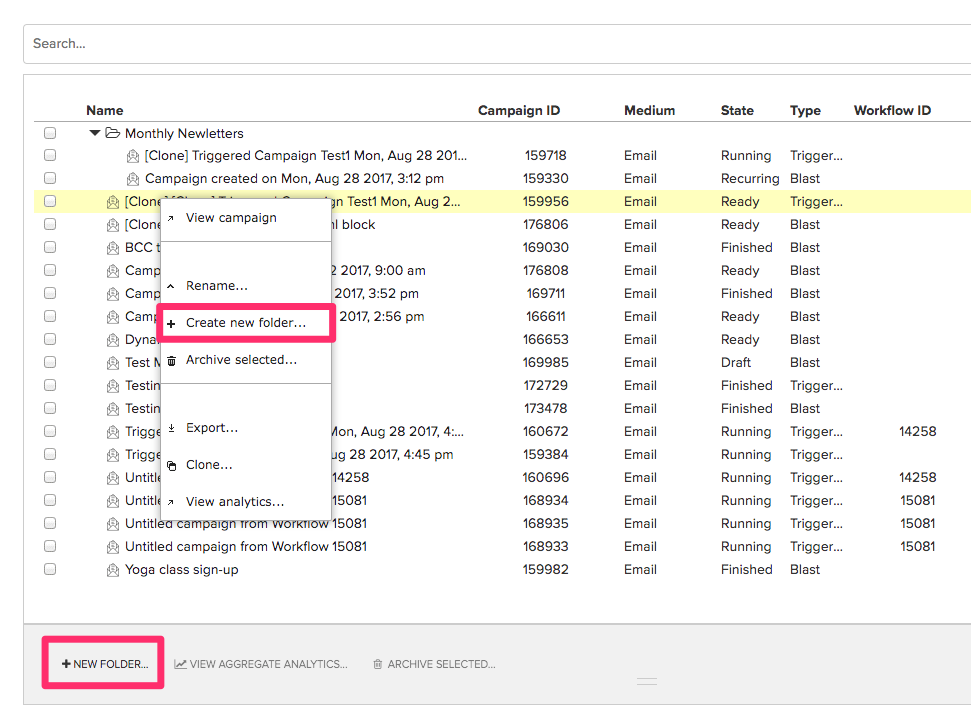 To add a campaign to a folder, simply click the name and drag it into the folder. You can also select multiple campaigns and drag them together into the same folder.

To archive a campaign or folder, select all campaigns or folders you'd like to archive. You can either click "Archive Selected" or right click on the name of one of the campaigns or folders you're archiving and select "Archive Selected from that menu.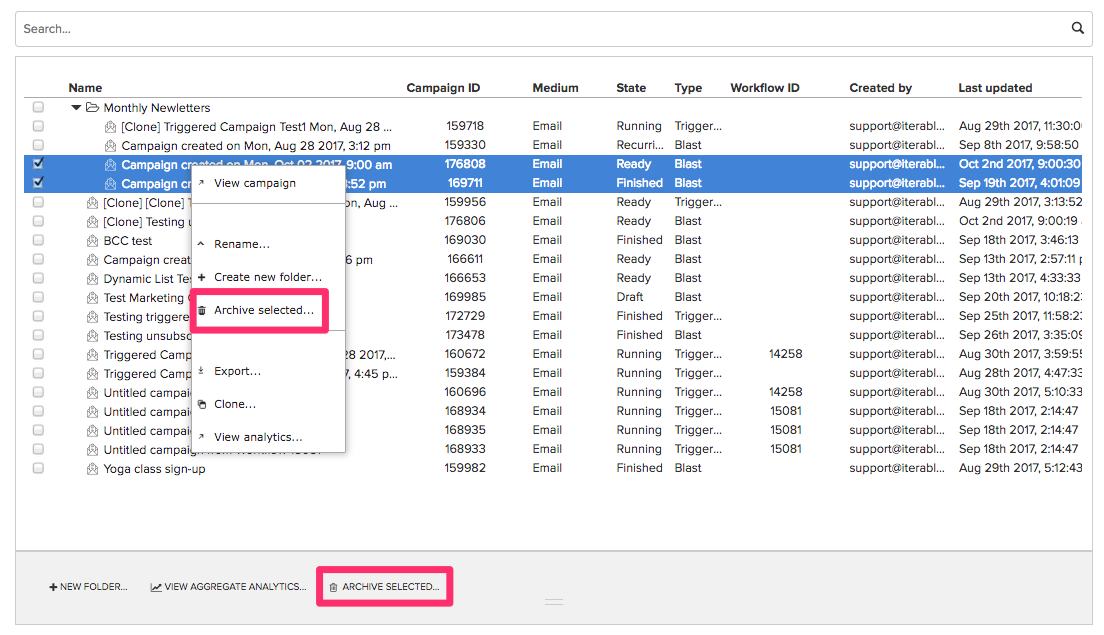 Reporting
To view the analytics of an individual campaign, double click on the campaign name or right click on the name and select, "View analytics."
Although you're currently unable to export analytics for multiple campaigns, you can view aggregate analytics for multiple campaigns by selecting the campaigns you're interested in and clicking the "View Aggregate Analytics" button.