In Iterable, you can import user lists through the Import List tab under Users or through the Import List button of the Lists page.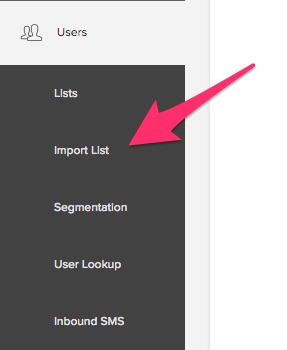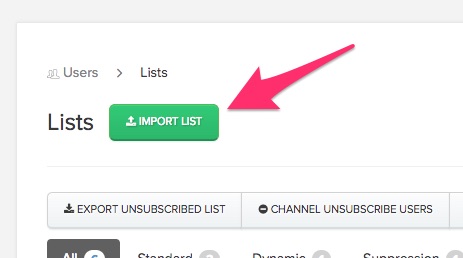 On the Import List page, you will be brought to the Basic Info stage, where you will be prompted to name your list and choose the list type that you would like to create. There are also options to create a blank list with no users and to trigger workflows from this list. You would use a blank list in the action node of a workflow, where users would be added to that list after completing a certain path.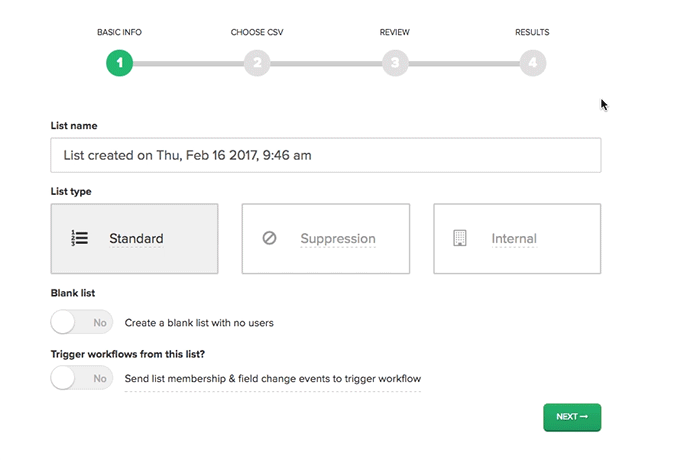 In Step 2, you can drag and drop a CSV file into the window, select a CSV file from your computer, or manually type out the data through the textarea input.
Note: In order to import users via CSV upload, email is required. You will not be able to import users without email addresses.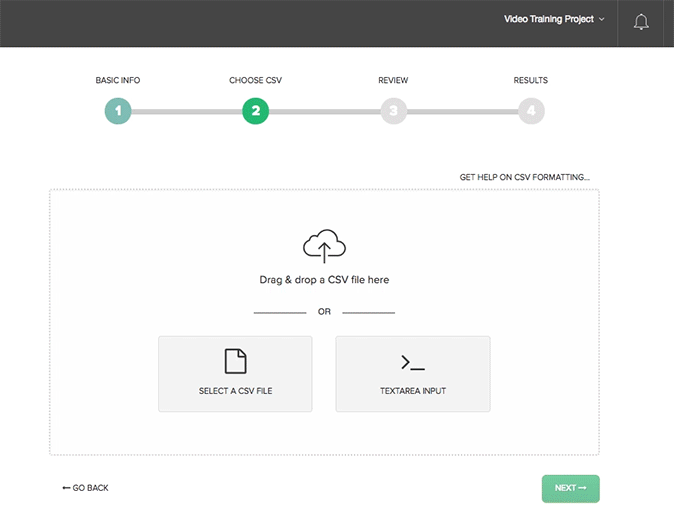 Once you click Next, you will be brought to the Review page and prompted to verify that all details of your list are correct.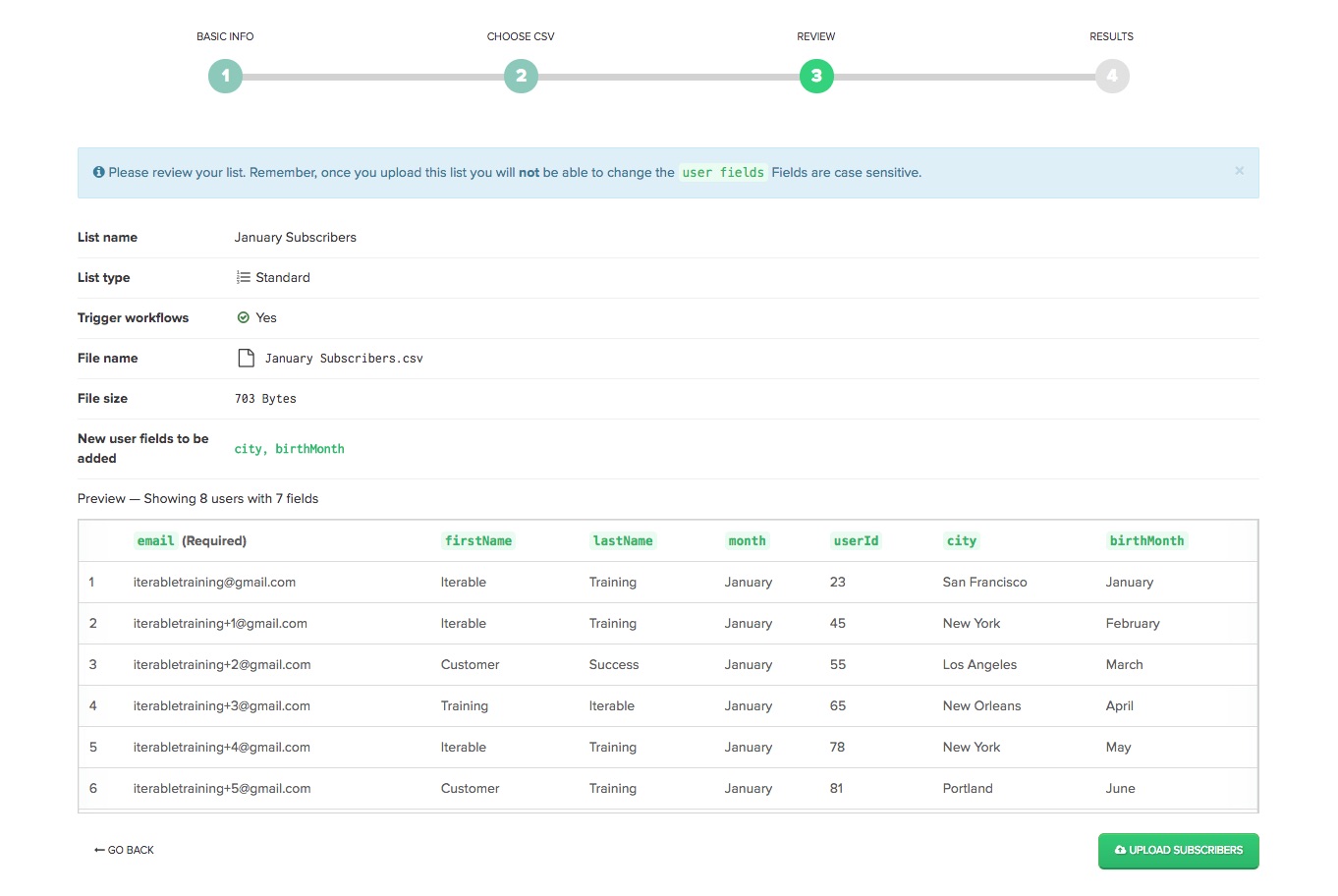 The Review page also shows you the new user fields that will be added to your Iterable project because of your CSV upload. Unless set in a specific format, new users fields are set as strings by default.
You can set three data types within the Import List page: string, boolean, and date. Date fields should be made with the following formats: 2016-11-29 13:22:56 or 2015-11-13. 
WARNING: You will not be able to change the name or data type of user fields once they have been created. Once a user field is set as a certain type, it is permanently that type. You also can't delete user fields once they have been created.
For more information on data field types, click here.
Once everything looks correct, click "Upload Subscribers" to be brought to the Results page, where you can choose to view the list, check out the details of your list, or choose to upload another list. If you uploaded your list successfully, you will receive a page like this:
If you try to upload a CSV with values that don't match the data types of existing user fields, your list will be created, but users with incorrect values will NOT be added to the list or created within your project. Only users with correct values will be added to the list and created if they don't already exist.
Note: Iterable shows you the number of rows with invalid fields and which values are incorrect.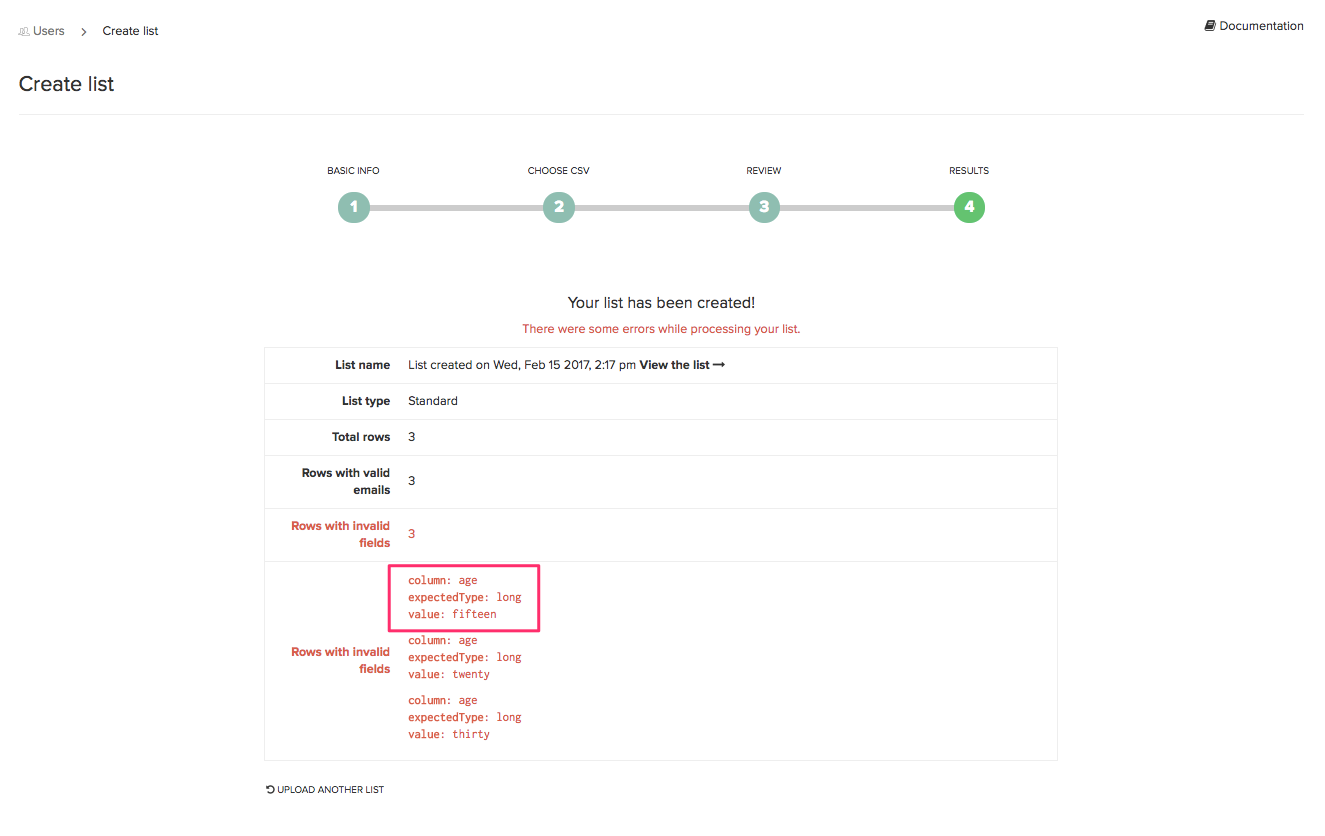 To learn about the best practices for CSV list import, click here.
To learn about migrating subscribers from another email service via CSV uploads, click here.