After you turn your journeys live, it's a good idea to monitor how your users are engaging with them. Here's how to do that.
In this article
Viewing metrics for a single journey campaign
Once you've published and turned on a journey, you'll see a few important engagement metrics displayed on each message tile on the canvas:
Total sent
Delivery rate
Open rate
Click rate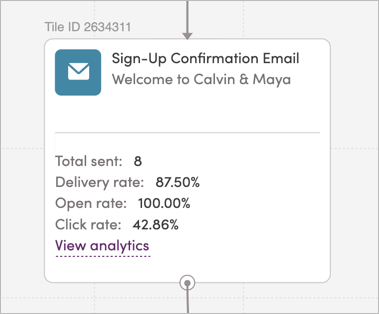 To see more details, click View analytics, or double-click the tile to open it and click View campaingn analytics. This will take you to the Campaign Analytics page for your selected campaign, where you can see more detailed metrics:
Delivery
Engagement
Audience retention
Segment analysis
Time series
Heatmap
Locations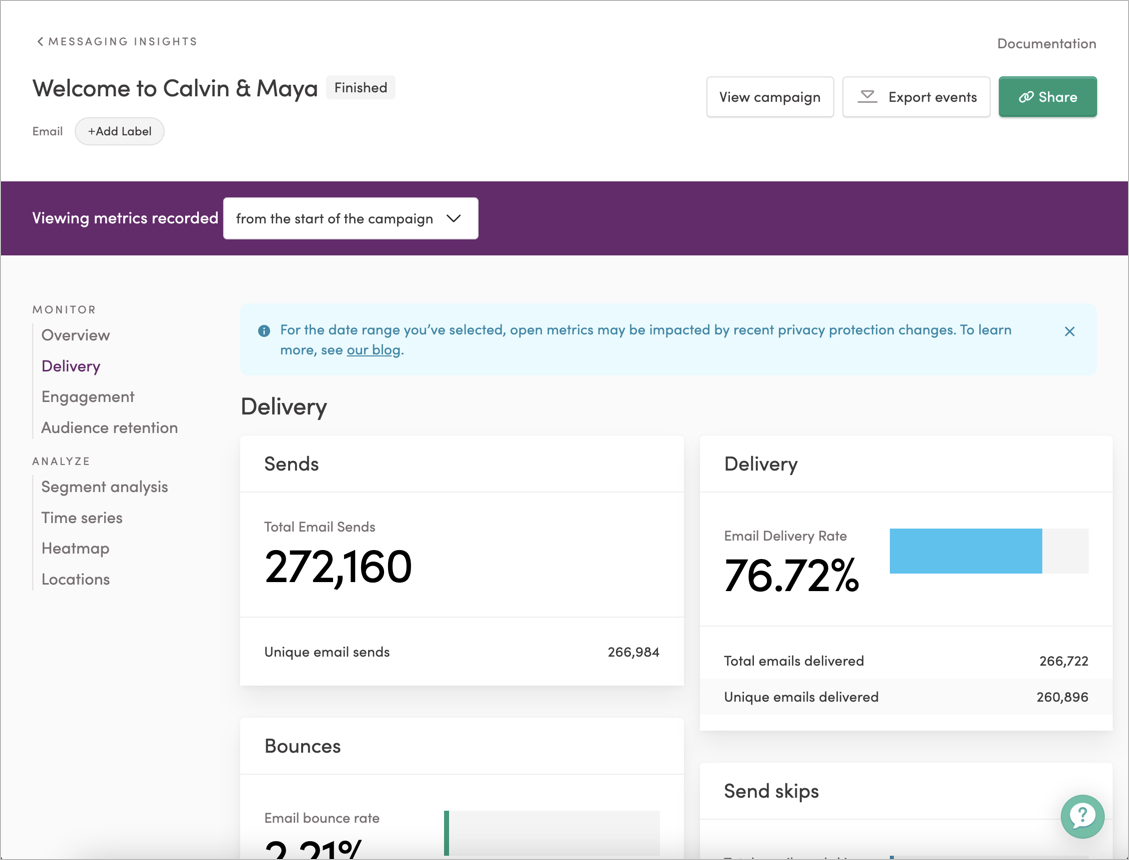 Viewing metrics for all journey campaigns
To see how all the campaigns in a published journey are performing, open the journey in Studio and click View insights.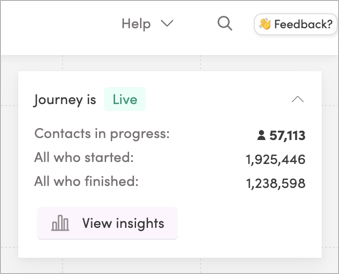 Or go to the Journeys page and find the journey you're interested in. Click the arrow to expand the details about the journey, and click View insights.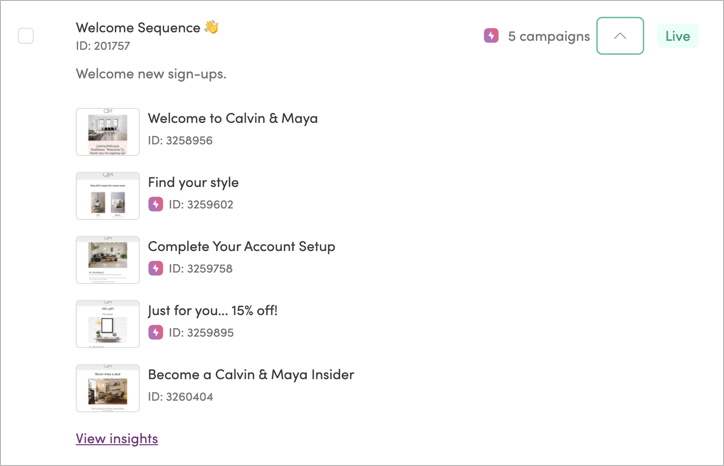 This will take you to the Messaging Insights page for all of your journey campaigns.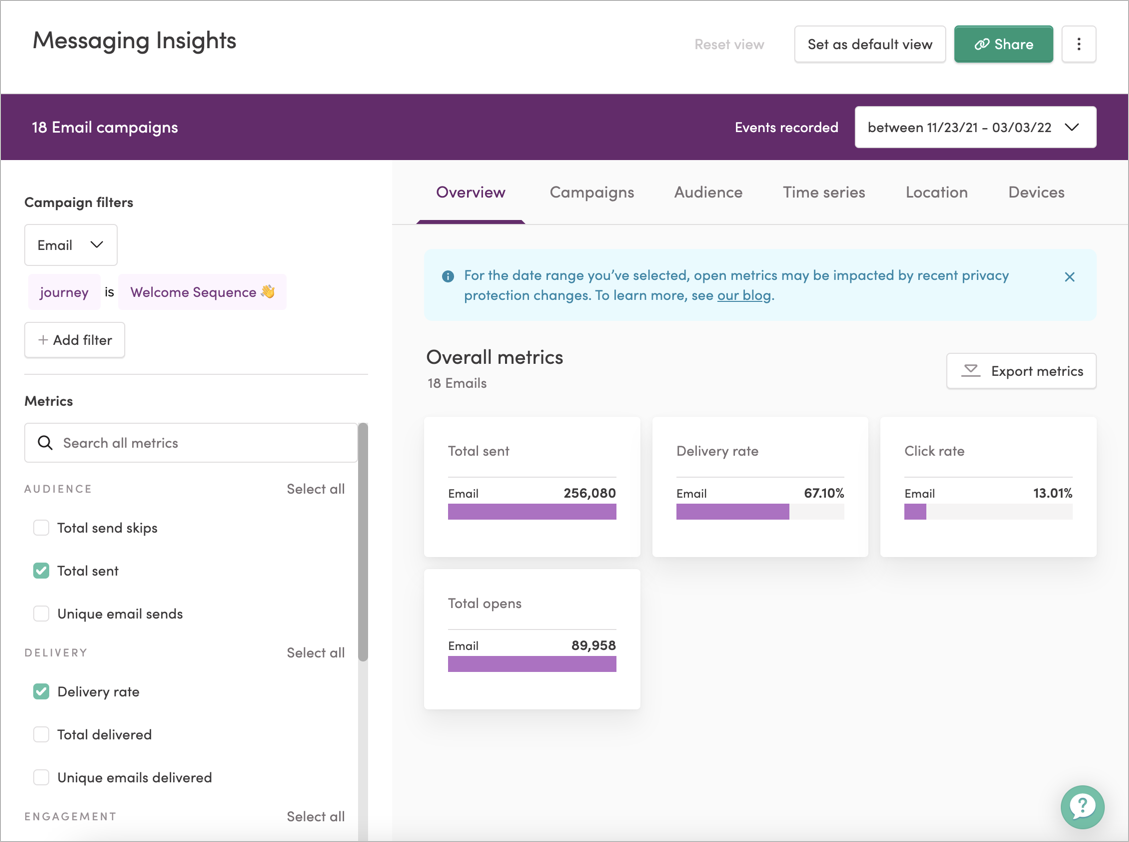 To learn more about viewing and analyzing journey performance data, see Increasing Engagement in Journeys.